Written by Tom | 1 March 2023


Older, classical industries like the art world may play the optics game well with women at the forefront but they're more often ruled by men behind the scenes. The introduction of technology looks to change that – innovating and democratising areas of work by making them more accessible, more modern and more relevant. Or at least that's the plan. We spoke to four women who are experts across art, jewellery, design and toys, to discover how technology has shaped their work – and whether it's changing things for the better.

Accessible art
Anita Helmy isn't afraid of technology. In fact, she's always loved it. As an expert in art, she's witnessed the introduction of technology from the very beginning. "Back in the eighties, I could already work with a computer and I even made one of the first digital self portraits of myself. Nowadays it looks very archaic, but at the time it was innovative."
These days, the industry has come a long way from simple digital portraits with the arrival of artificial intelligence leading to a flurry of rendered versions of ourselves. Artists have never had more access and more means to create art – wherever they are and whoever they are. Whether that's a good thing is a question still being answered, but it's a mark of how far the industry has come, especially for women.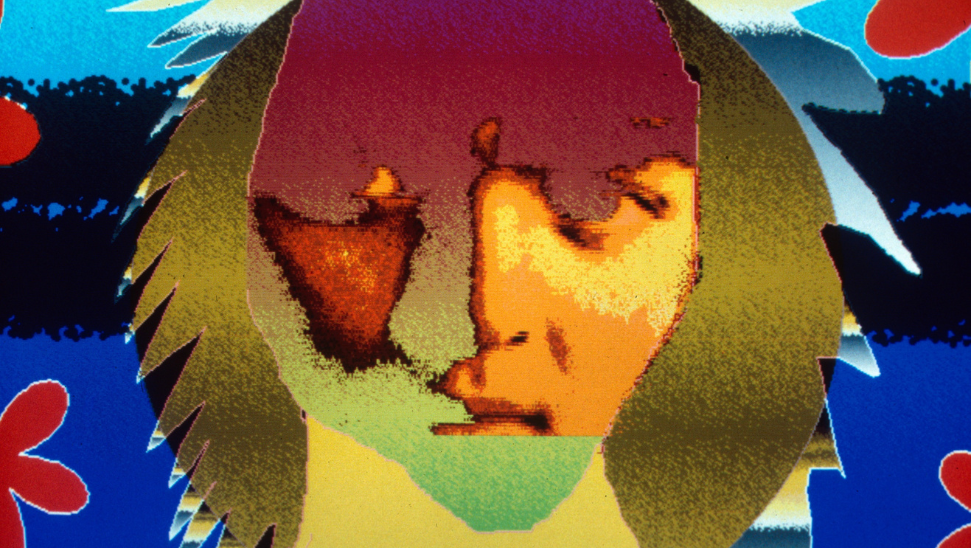 A self-portrait from the 80s by Anita Helmy
"Ever since the 80s in the Netherlands, women have become individuals. There was a time in the 70s where women couldn't work and had to stay home. Nowadays, as an expert for an auction house, I can judge art works through a computer screen most of the time." And technology's main benefit, according to Anita, is its ability to help conceptualise and spread the access to art. "The rise of social media means art is spreading more rapidly. Traditional gender boundaries and obstacles to access fade through technology."
Is she concerned about technology changing the industry further? Quite the opposite – she welcomes it. "Of course, it's still very important to visit fairs, galleries and studios, to stay in touch with new techniques and styles," she explains. "But technology is just a medium, you can compare it with photography in the 19th century. Artists thought this was the end of painting. But we're at a place where there's more art than ever; artists who draw their sketches on an iPad and eventually turn these into a painting. Technology does not concern me at all – it is enriching and will lead to new ways of creating art."
Designing an equal world
Design influences every aspect of our lives – beautifying it and bettering it. Women have long pioneered the way we see the world through form, thanks to designers like Charlotte Perriand, Florence Knoll and more recently Zaha Hadid. That's not to say it's a world ruled by women, even if their influence is undeniable, says Expert in Design, Eléonore Floret.
"We should not forget that until recently design was a man's world. Women were few and far between and only received recognition late on,"says Eléonore. "In many ways, that is still the case. Famous contemporary women designers are a minority. But we are seeing a change. In contemporary design, the number of women designers has increased in the past 20 years. In design schools or fairs, we see more and more women too. And in contemporary design auctions, the number of pieces from women designers is almost equivalent to the number of pieces offered by men."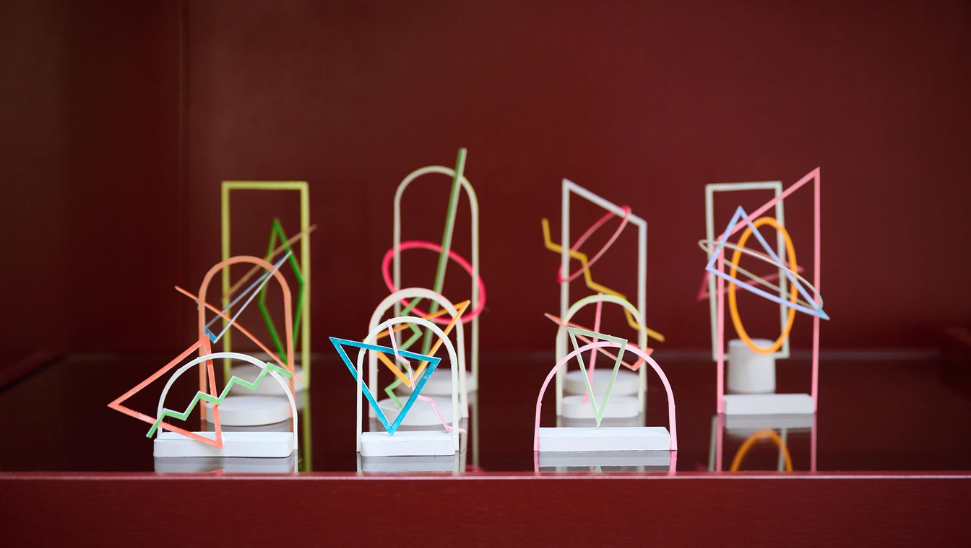 Design has always been inextricably linked to technology
Does technology have anything to do with this? In some way yes. "Design is based on the evolution of technology which influences design every day," explains Eléonore. "It is so much easier to share your work around the world and discover new aesthetics and inspirations. It also opens up new types of audiences, while helping with production as you have access to a high number of workshops with different specialties and prices."
While accessibility is a benefit of technology, it has its drawbacks. "It can be hard to find your place in the ocean of the internet. And in a desire to design following the last international trends, the visible aesthetics tend to become homogenised impacting creativity and innovation."
But technology can help democratise access to an industry that might have previously felt out of reach, especially for women. "Catawiki is a good example here", says Eléonore. "It offers open access for all sellers, and provides an opportunity to grow a design business when you're starting out.
Uncut gems
Think of gemstones and jewellery and you think of the trading houses of Antwerp – an image that conjures as much a sense of magic as it does antiquity. For Clémence Devaux, Expert in Jewellery, that's a reality, even if the world of jewellers has changed since the 15th century. And technology has played a key role in that. "As an industry, tech has had a big impact. From the technologies that help us design jewellery to premium printing methods, the impact has been huge," she explains. "On the laboratory side, we have new machines that can detect synthetics which helps our industry by checking authenticity and improving quality in what is sold."
There are still misconceptions about the jewellery business though, which isn't run by women, even if it looks like it is. "There are a lot of men making jewellery for women", she explains. "While it might seem like the jewellery business is mostly women, behind the scenes it's historically run by men." That doesn't necessarily mean she's struggled within the industry, but Clémence acknowledges it's just a reality. "It's an old fashioned masculine industry, but I've never felt it to be misogynistic."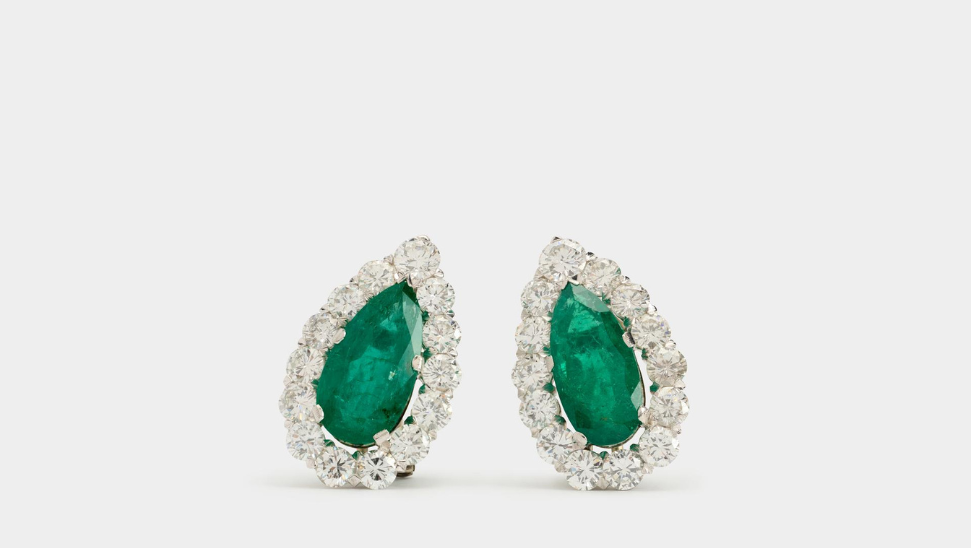 Jewellery might look like a women's world but behind the scenes, it's mostly run by men
Perhaps part of that is the way technology has changed the way those within it work. Like at Catawiki, Clémence explains we're already seeing a reflection of how tech is making certain work more accessible. "When you study gemology these days, it's very equal. but when you arrive in the workplace, you have the sons taking over from their fathers. But take Catawiki as an example – on the new jewellery side, we're mostly women who are running things. And women I look up to, like Pamela Hastry from Morphee Joaillerie, Valerie Messika and Monique Pean, are making a difference by being at the forefront."
As to whether technology has helped empower women in the industry, Clémence says it's more a case of it helping everyone. "Jewellery is an investment. People are always trying to diversify their investments. But keep an open mind. This is an industry where you can never think you know it all. But that's what makes it interesting."
Modelling equality
Cars have perhaps wrongly been associated with men throughout history, considering we know women set records in the past – whether as pioneering motoring gangs or the first to set out on a road trip. And the world of model cars is no different, though perhaps lesser known. For Laura Brianza, an Expert in Model Cars, they have been a family story – one as much ruled by her mother's as her father's influence.
"Model cars have been a shared passion between my father, the artist, and my mother who always supported him since the very beginning of our family business 50 years ago", she says. "My mother always managed the marketing part and developed a love for model cars through that, which she passed onto me".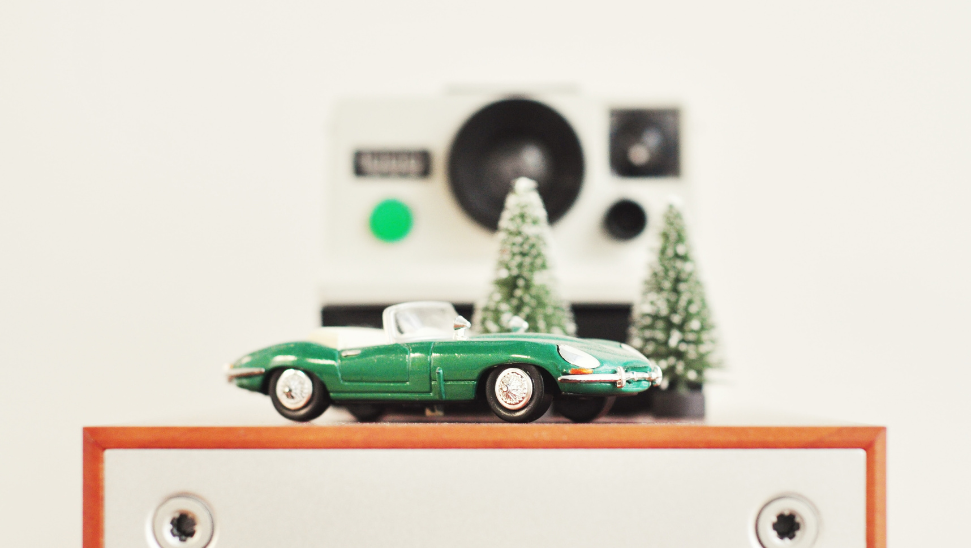 For Laura, her mother was a major inspiration in her love for model cars
While model cars represent an analogue part of collecting, that doesn't mean they've not been touched by technology. Laura herself is active on TikTok – one example of the demand for cosy hobbies in 2023 – and technology now presents a challenge for an industry that's defined itself by its offline nature. "Technology is really helping makers of model cars because 3D modelling is now a reality and supports the production of one-off models that come at a lower price with better quality," she explains. "It is changing traditional ways of collecting too by providing access online which is a new challenge for producers looking to stay ahead of the market."
And as to whether technology has widened or narrowed the gender divide, Laura had this to say. "Gender equality comes from a state of mind and from people, not from technology. But most of all we have to pursue the development of personal skills in the best way possible, no matter if they're a man or a woman. We need to understand the best quality a person has – technology can help us here."
____________________
Discover the incredible experts behind our weekly auctions. Or register as a seller.
Discover more Design | Jewellery | Model Cars | Modern & Contemporary Art
You might also like:
This woman's work: the passions and plaudits of pioneering experts

A brief history of art: from post war to contemporary
How women are changing the gemstones industry