Written by Tom | 14th July 2020
Whether you're new to selling online or not, you'll likely have realized the importance of good photography . We've created a few bespoke guides for taking great photos depending on the object you're shooting and touched upon how you can go about capturing your pieces in their best light. One popular solution is building your own photography studio. It might sound technical but it's an easy, affordable method of consistently ensuring you get great images, as photographer Francisco Paramos explains in our how-to video .

What you'll need
"Most of the equipment you'll need can be found at home," says Francisco. These include:
- A camera
- Natural light
- A table
- A large piece of white poster paper
- Taper clamps
- A white reflector
- (Optional) A tripod and a sheer curtain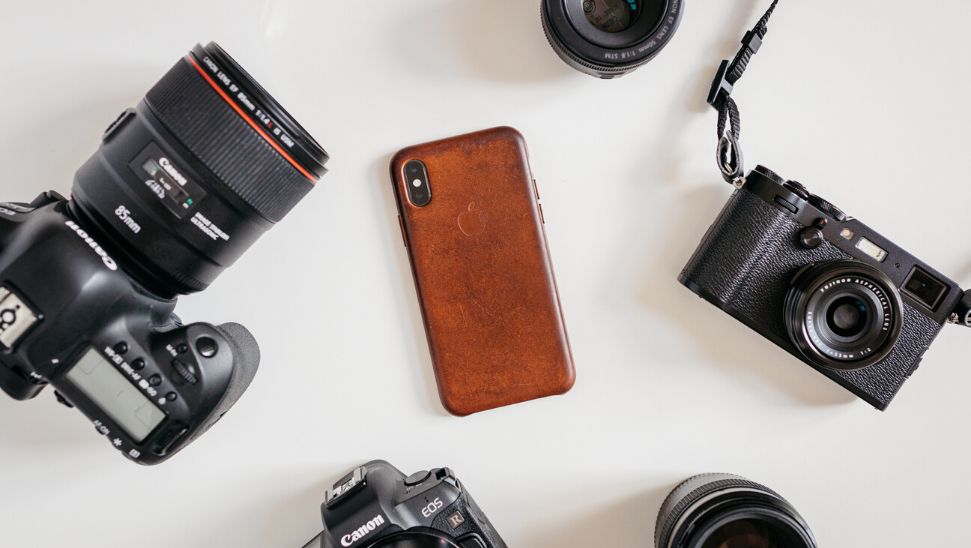 You can use a DSLR camera if you have one but most modern smartphones are a good enough option too
And there's no need for anything too flashy when it comes to the above equipment either - most recent smartphones come equipped with a decent enough camera , though feel free to use a DSLR if you have one to hand.
Create the space
"Use the table to position your product while a large sheet of white paper can be used to create a white background behind it," says Francisco. "The taper clamps will hold up your backdrop and use a light reflector to fill in any shadows and better control the light".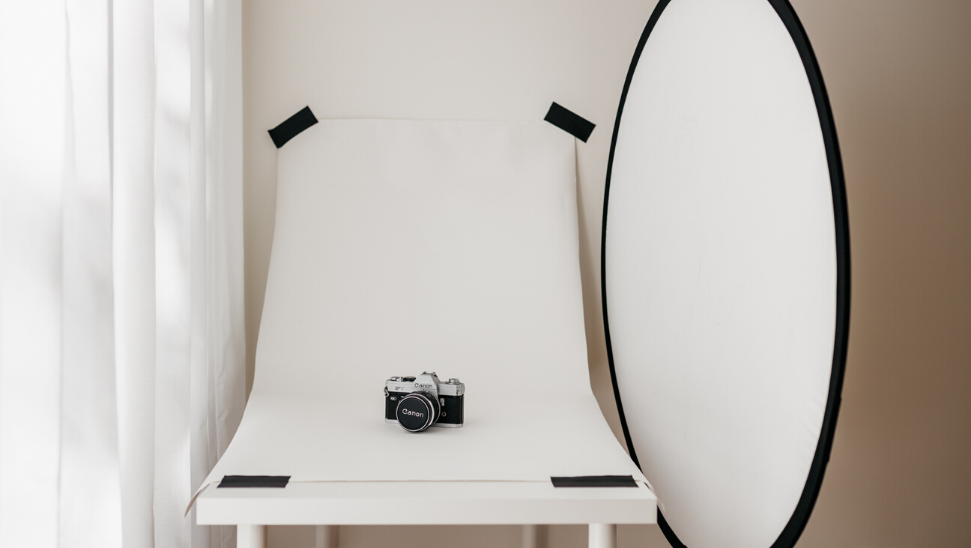 Tape the paper against a vertical service and place the light reflector next to the table to bounce back the light
Lighting is crucial but there are easy ways to make this work too, even in the darkest of spaces. "For good natural light, take your photos close or adjacent to the largest window you have. If it's too bright outside, consider using a sheer curtain or hang a white bed sheet in front of the window to diffuse the light. If this isn't possible, just move the table further away from the window. Finally place the light reflector next to the table, opposite the window's side, as this will bounce light back into the shadows of the product ".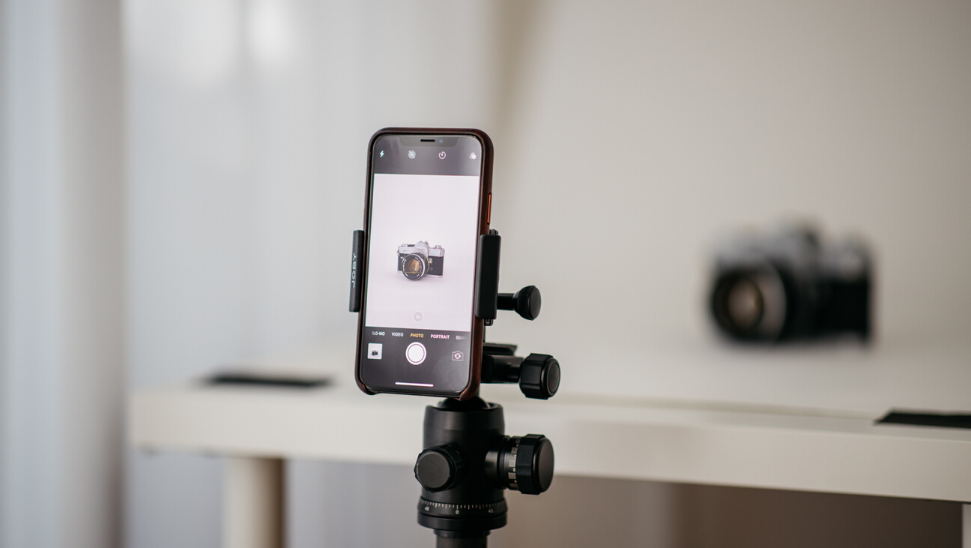 A tripod is a nice extra to have as it will allow you to take photos from multiple perspectives more easily
When you're setting up the backdrop, it's important to get the angles right. "Tape your backdrop to a vertical surface, such as a wall, creating a curve at the bottom to get a uniform background and surface. Make sure to remove any distractions in the backdrop, such as creases or lines, and ensure there's enough space on the paper for your object to sit on ". It's also worth noting that you may have to adjust the angle of your surface throughout the day, in tandem with the sun's movement to make sure you get enough light on your object.
Finishing touches
As you'll likely be shooting several items to showcase in an auction or your online portfolio, it makes sense to capture multiple perspectives of your items. "Small to medium size objects will suit this particular setup best. Using a tripod can be extremely useful as you can compose your frame once and move your product between every photograph, meaning you'll have a range of shots in no time ".
____________________
Got your studio set up and camera at the ready? Then it's time to register as a seller on Catawiki.
Discover more Cameras & Optical Equipment | Photography
You might also like:


A beginner's guide to photographing your collection
A beginner's guide to photographing your artwork