Written by Rahel | 23rd October 2019
Rum has long been a popular collector's item – well before Captain Jack Sparrow's love for the "pirate's drink" brought rum to a whole new audience – and there's a fantastically diverse selection out there. With so many different types of rum to choose from, where do you begin as an aspiring collector? Rum expert Emile Smits is here to guide you and shares with us why we're currently living in a 'golden age of rum'.
What should every new collector know about rum?
Emile: Rum is incredibly versatile as it's made in many different geographical locations, which all have their own traditions and types of rum. The rum world is often divided into the three styles of rum-making: Spanish, which uses column still distillation, light, often sweeter. English, which is column and pot stills, including the powerful funk of Jamaican rum and the smokiness of Trinidad's Caroni. And finally, there is French rum, which is [made] from fresh cane juice (instead of molasses, the by-product of sugar production) and creole stills, grassy and herbal.
Even though this is a very simple summary of the three styles, it is a useful starting point for your rum journey. If you are just starting out as a rum drinker, I feel it's important to try as many different styles as possible, to get an idea of what your preferences are and to see what's out there.
Do you have any advice for collectors hoping to start a rum collection?
Emile: As with all collections, you should start with the rums you like yourself and the distilleries and brands you are familiar with. Visit a rum bar to broaden your horizon and try new styles of rum. There are more and more rum festivals out there and they are great to discover new rums and try exclusive bottles before spending money on them. It's also a great opportunity to talk with producers, importers and fellow rum lovers.
As no one can buy all of the rums out there unless you belong to the more fortunate amongst us, you might want to think about what the focus of your collection will be. This might be as simple as collecting the rums you've tried and liked, but maybe there is a particular brand you are very fond of or a certain rum-producing country which is special to you. If you have an affinity for a particular style of rum you could specialise in that. You can also strive to start a collection that gives a good overview of the different rum styles out there, collecting key bottles of all the important production areas and distilleries.
Lastly, check the many independent reviewers of rum to learn about new releases and also to see which bottles are highly rated (and which aren't).
What is your personal focus when collecting rum?
Emile: My personal interest lies with period bottles; the standard (or sometimes not so standard) bottles of times gone by, from the 1980s, 1950s, 1930s or even the 19th century. I'm fascinated by the changing in production techniques and the changes in flavour that were the result of that, even though the distillery and branding ostensibly remained the same. Auctions are a great place to find such period bottles.
What is the best way to store a rum collection?
Emile: At room temperature, away from light, in standing position. Make sure that the temperature is constant and doesn't fluctuate: the contents expand and contract with temperature fluctuation and that works like an air pump: pushing alcohol vapours out and sucking fresh air in. Turn the bottles once a year to keep the corks moist. Seal the capsules with cling film or, even better, parafilm to further prevent evaporation.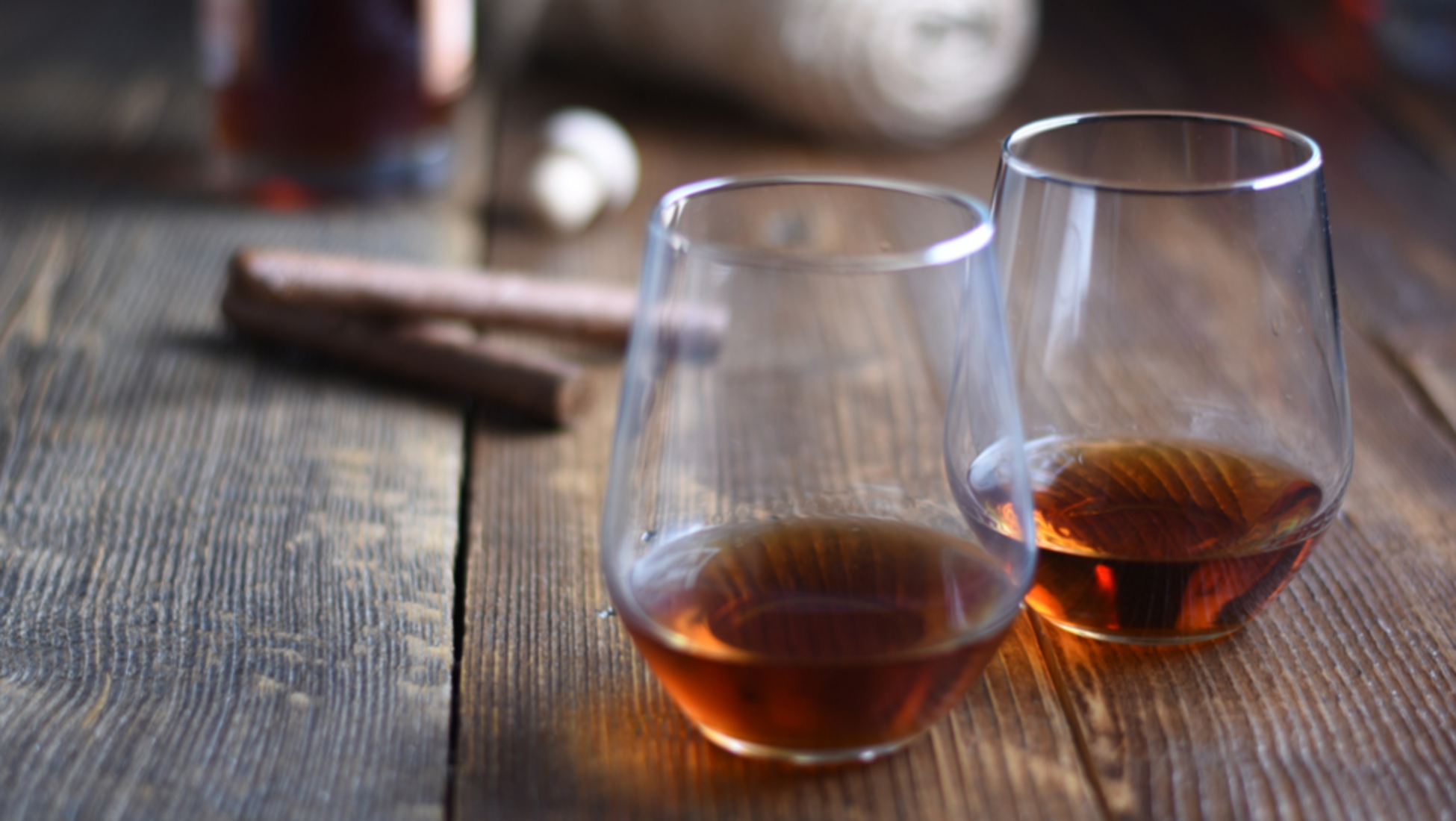 "I predict that the current period will be looked upon as a golden age for rum."

Have you noticed any significant changes in the rum market over the last few years?
Emile: Times are good for the rum market and the interest is booming. There are new rums released every week and new territories are being explored. Rums that previously hardly left the places where they were made, now become available to the rum-loving public: the pungent clairins from Haiti and the Cape-Verdean grogues come to mind.
Most of the new rums are small batch or even single cask bottlings by independent bottlers but there are also new distilleries entering the market. This boom in rum is really something that only really started 10 years ago and now is going from strength to strength. I predict that the current period will be looked upon as a golden age for rum.
The new boom slowly made people turn away from the commercial rums that are often sweetened and meant for mixing. Rums that are made in big industrial factories are blends with little sense of origin. More and more people are now looking for premium rums with a sense of origin that are meant to be sipped and savoured. This creates a whole new generation of rum drinkers who see rum as a delicate drink that holds its own next to whisky and cognac.
____________________
Have a look at our Rum, Cognac & Fine Spirits auctions or sign up to become a seller!
Discover more Rum | Cognac & Armagnac | Fine Spirits & Liqueurs
You might also like:
What's next for the whisky market?
Should you invest in the Game of Thrones whiskies?