Written by Tom | 20th August 2020
When you're buying online, a photograph is all you have to get a sense of your dream ride. For those selling bikes, good images are just as critical in conveying their distinct feel and appeal. With the help of motorcycle expert Manuel Garriga, we found out how to take the best possible photographs of your motorcycle.
Motorcycles to many, represent a lifestyle as much as a means to get around. These bikes are long-term investments that come at a price, meaning you want to know what you're getting. "The seller just needs to put himself in the shoes of the buyer for a moment", says Manuel. "Purchasing a classic or used motorcycle without seeing it, hearing it or riding it, is a challenge for most of us. Therefore, high-resolution, well-shot images are essential in giving us the full picture of the bike's details and as a whole".
Provide a clear, wide shot
The devil is in the details, but when it comes to motorcycles, it's just as essential to begin with wide shots and capture the motorcycle in full. "Take wide-view photos in broad daylight, against a neutral background without flash or filters, and do this outdoors, but not on rainy and dimly lit days", says Manuel. "Avoid any situational context unless it adds relevance or further information about the vehicle's history and circumstances; for instance, a photo of a competition bike while racing on a circuit, being attended to in the boxes, or one undergoing a restoration process".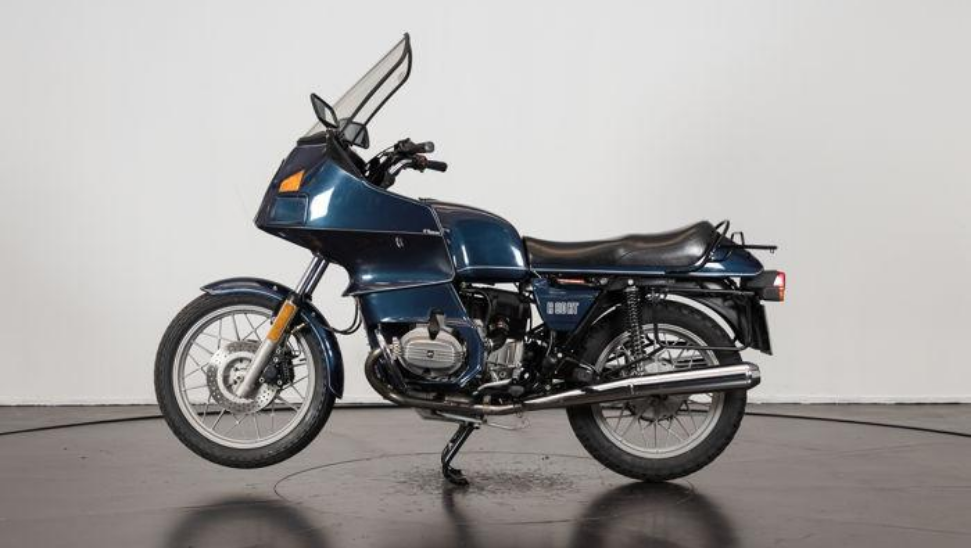 A wide shot is a good image to lead with when selling a bike online
Highlight the condition
Motorcycles are larger objects than your typical online purchase which means there's naturally more to photograph. Most buyers are primarily looking to understand the condition of the motorcycle, especially when they're buying a used one. So don't be conservative about what to capture, says Manuel.
Everything from the wheels down to the exhaust pipe should be photographed
"When inspecting a motorcycle, there are a few parts that may indicate a bike's general condition, the way it has been ridden and maintained, whether it has suffered accidents or crashes and the quality of its restoration. These include wheels and tyres, handlebar grips and footrests, frame tubing, engine and carburettor tightness, exhaust, odometer, seat, electrical system and many others. Any trace of excessive worn, rust, twisting, leaking strain in some of these components indicates (if not made clear by the owner in the description) that you may be facing serious issues if you purchase the vehicle".
Be clear on provenance
Ultimately, classic motorcycle enthusiasts want to understand exactly how 'classic' the bike is, which means providing clear information around its provenance. "In some motorcycles, especially the vintage and older ones, the correct identification of the model, type, engine, year of construction and other data are paramount to establishing their origin and estimated value. Always make sure you include photos of the engine, frame numbers, the manufacturer's plate and whichever sign, letter or figure stamped into the vehicle".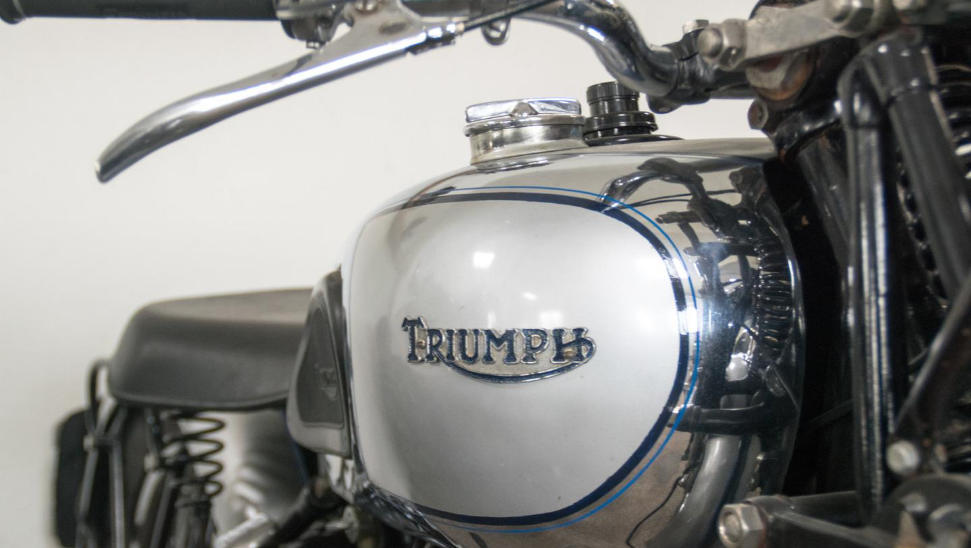 The manufacturer's name is an important feature of any bike so make sure to include images of this
Finally, the trick is to be honest and paint the most comprehensive picture of your vehicle as possible, even when there's a tendency to want to hide scratches and markings. This way, you're giving buyers the best chance possible to find a bike they'll love for precisely what it is.
.____________________
Invest in a dream bike today in our weekly motorcycle auctions or register as a seller with Catawiki if you have one to sell.
Discover more Classic Motorcycles & Scooters
You might also like these articles:
How Harley-Davidson inspired a cult following
Future classics: the motorcycles worth investing in today