Written by Tom | 13 September 2023
Driven by blockbuster movies and changing contemporary tastes, these objects are on the rise once more.
Other than perhaps Cormac McCarthy, few people are immune to the changeable tides of pop culture trends. And as far as collectors go, while most are driven by passion, what's current and "en vogue" can influence even the most ardent purists. We looked through internal data and the big moments of the past few years to find out the pop culture collectables everyone's after.
Vintage Barbies
If Hollywood in 2023 will be remembered for anything it will be its billion dollar box office success: Barbie. While collectors have long been gearing up for the release of the film, few could have anticipated the scale of its popularity and with it the renewed interest in Barbie dolls. From the original pinstriped-dress release to a new line of Latina dolls, Barbie is back. And while the film bookends an era of evolution that Barbie has undergone, its success and impact on Barbie doll sales everywhere serve as a pertinent reminder of why investing in women – and their spending power is worthwhile.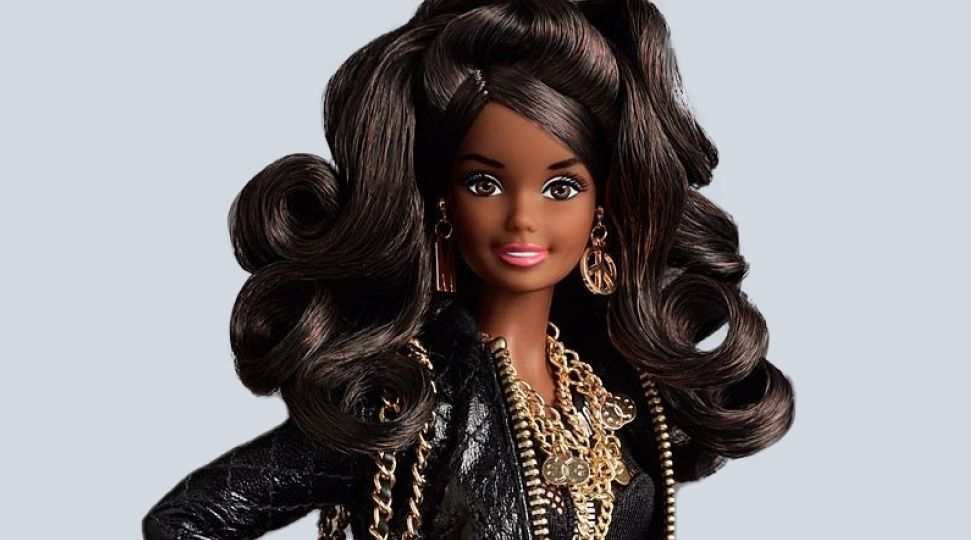 Barbie Doll
Structural sofas
If you're somebody who loves an Architectural Digest-guided tour of celebrity homes, chances are you'll have a good idea of the kind of furniture that the glitterati love. One of those pieces is often a large, structural sofa – like the curvaceous space-age inspired Togo Sofa by Ligne Roset or the puffed up, cloud-like Bellini sofa. Both designs have been mainstays on Catawiki for some time; often packaged in bright burnt orange or chocolate shades, and fetching a hefty sum. So don't be surprised if it's a well-to-do-artist or actress that snaps it up in the next interiors auction – that is if you don't get there first.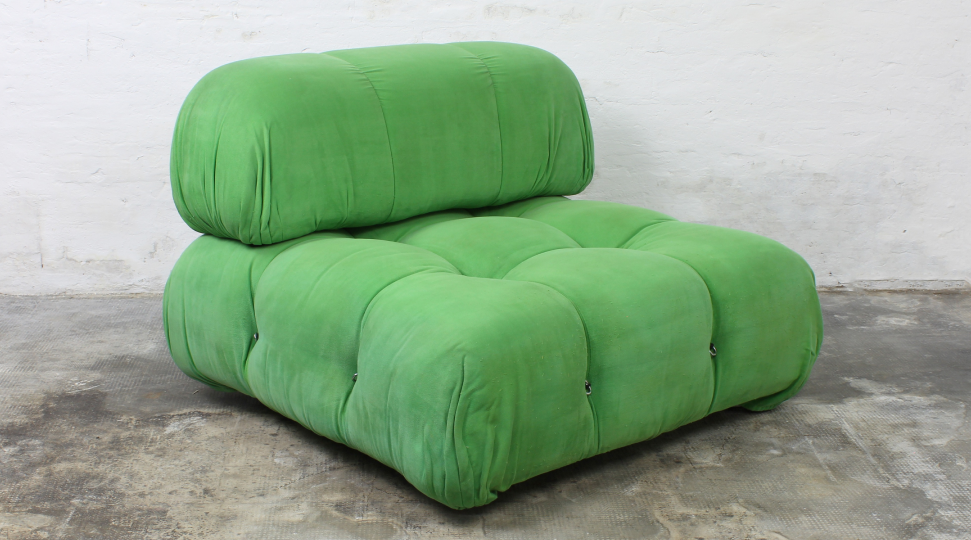 Bellini Sofa

Hermès and Celine bags
Nothing in fashion has been louder than the din of quiet luxury; a kind of designer aesthetic that passes by inconspicuously to everyone other than the well-trained sartorial eye. It's sort of a low-key approach to dressing; one that focuses on muted shades, some restraint and reuse, and involves plenty of mixing and matching. Hermès' Kelly bags and Celine clutches come to mind, both firmly in the camp of fashion but effortless in their impact. Birkin bags are another example – structured, subtle and coveted by celebrities – and while nobody can say a Birkin's price tag is easily forgotten, the bag's rise in value over the decades has quietly proved why it remains an excellent accessory and investment.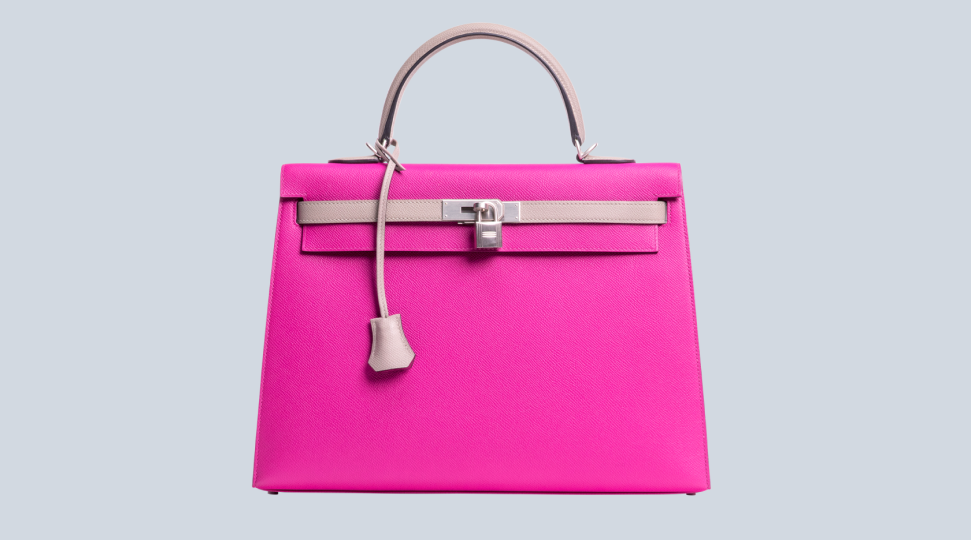 Hermès Bag

Women's sports memorabilia
Women's sport has deservedly found its spot in mainstream coverage recently, driven by events like the European Championship 2022; women's boxing and the Women's Rugby World Cup. And with that increasing interest, so too has the demand for memorabilia surrounding these events. From stickers to jerseys, trading cards to relics from the tournaments, there's a whole range of objects garnering new collectors: just look at Panini stickers from the Euros in 2020. Of course, if you're new to collecting, it's worth following a few tips on how to invest in sports memorabilia first.
Cartier Love bracelet
From Elizabeth Taylor to Sarah Jessica Parker, Cartier's Love bracelet has been the wrist jewellery of choice for celebrities for some time. One of the French brand's earliest modern designs, the bangle was once seen as a symbol of old world glamour. But newer, younger collectors – see Kylie Jenner – have helped Cartier achieve newfound popularity and hold onto its status as a purveyor of classic style. The simple, gold bangle looks relatively innocuous as far as high-end jewellery goes but its price tag has surged by over 2,000% for a starter piece since its inception. Still, for those with the budget, there's no real price limit on what is a statement accessory – and one even celebrities might pay mind to if they catch you sporting the bracelet on the street.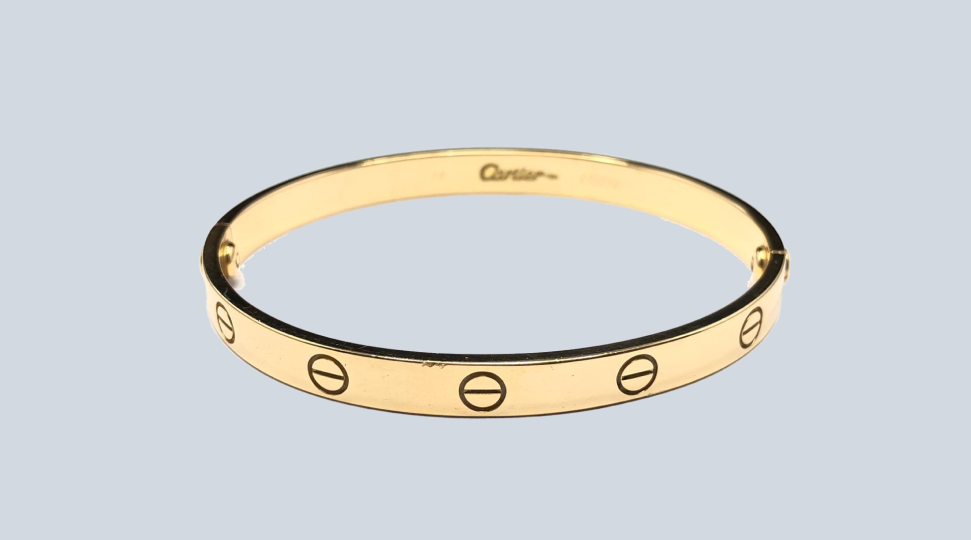 Cartier Love bracelet
Pop art
Ok this one might seem obvious but it makes sense; after all, if you can't own something by a celebrity, the next best thing is a picture of them. Catawiki's modern art auctions are teeming with some of the most illuminating and unusual portraits out there. There's no shortage of Audrey Hepburn tributes for those that love colourful, punchy paintings, but delve deeper into the street art world and you'll find canvases decorated with the likes of Kate Moss, Amy Winehouse and Freddie Mercury (try searching for 'fame' to make things easier). And if you want something particularly left-field, have a look through the postcards category where photos of movie stars from bygone eras crop up on occasion.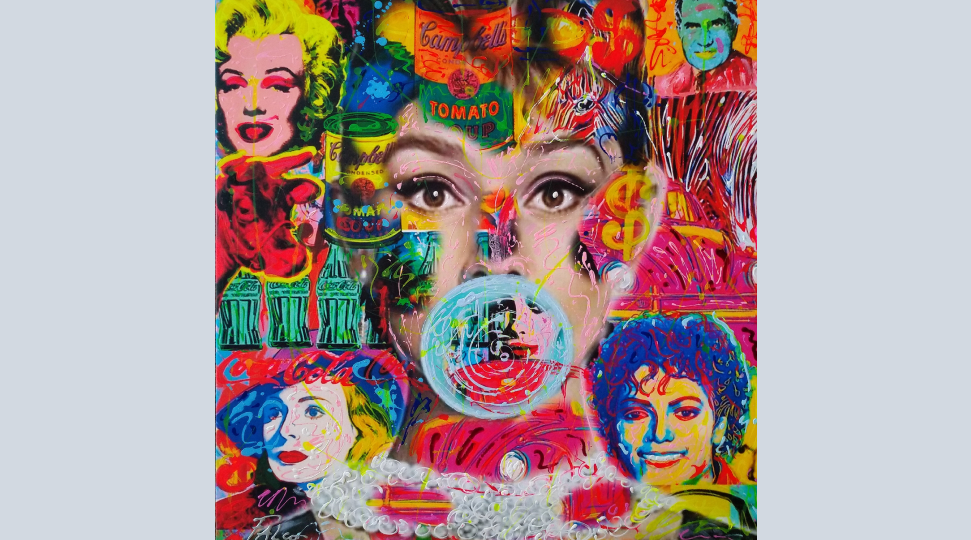 Falcó - Audrey Hepburn Pop art
Contemporary music merchandise

If you want to look anywhere for signals that music memorabilia is alive and well, you need only look to two women: Beyoncé and Taylor Swift. Both have not only produced globally successful tours, they've also helped inject much needed cash into local economies; partially via collectors looking to get a slice of this once-in-a-lifetime touring opportunity. While musical memorabilia is often linked to stars of the past, contemporary artists are increasingly diversifying their offering and fan service; with standard options like totes, t-shirts and posters, to rare vinyls and live experiences that range from VIP access on tour to signed instruments. These are all the more sought-after for tours like Beyoncé's and Swift's, that come around infrequently; meaning getting your hands on anything Renaissance or Eras-related (their respective tours) could prove to be a tidy investment for the future.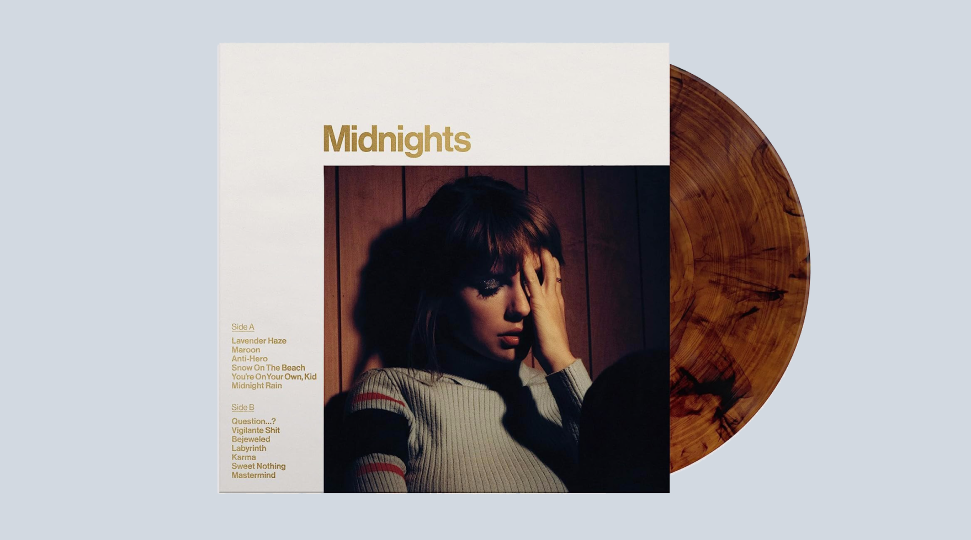 Taylor Swift - Midnights Special Edition
____________________
Looking for a piece of pop culture? Start exploring or register as a seller.
Discover more Toys & Models | Decorative Objects | Modern Art | Bags
You might also like:
The most remarkable objects ever sold on Catawiki
The most bizarre objects ever sold on Catawiki